Greenmen
Greenman Maple Plaque with Horns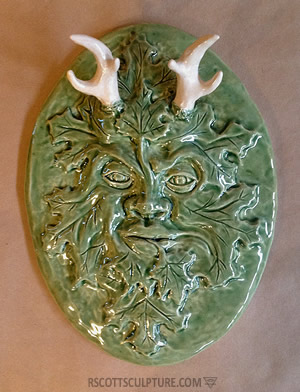 Greenman Maple Plaque with Antlers

Click for more information
---
Greenman Plaque with Flowers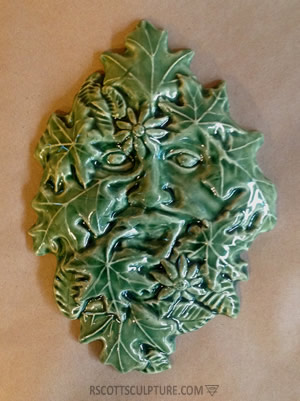 A happy Greenman with leaves and flowers.

Click for more information
---
Maple Greenman Plaque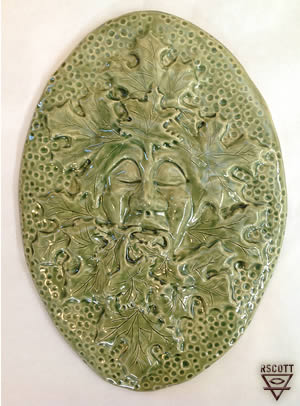 A Greenman of maple leaves

Click for more information
---
Oak Greenman Plaque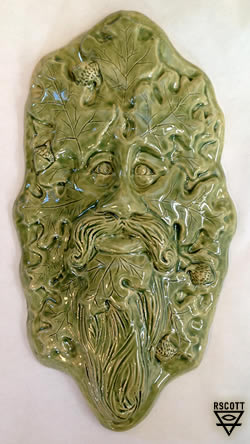 Greenman Oak Plaque in celadon glaze

Click for more information
---
Oak Greenman Plaque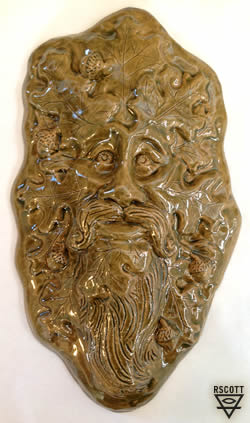 Greenman Oak Plaque in olive tone glaze

Click for more information
---
Leaf Lady Container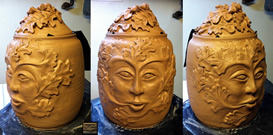 Container with leaf lady decoration

Click for more information
---
Greenman Plaque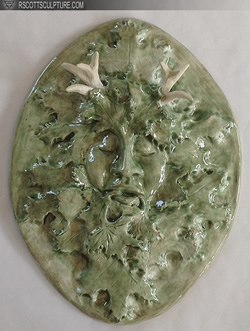 A Greenman to watch over your garden

Click for more information
---
Studio News

2021-10-09 - Etsy Store
The Etsy shop will be restocked for the December Virtual Show "Darksome Black Sheep Market" December 3-5th. I am also planning to get some items up in late November for Holiday shoppers.


2021-10-09 - 2021 Events
I have added the rest of the 2021 shows to the schedule 2021 Events thank you everyone for a terrific 2021!


2021-10-08 - Thank you
Thank you everyone for stopping by and your interest in my work. Unfortunately I cannot take on any custom orders right now. Please enjoy the gallery here of my previous works and I will be sharing new pieces available soon!


Go to: