Recent Works
Miniature Mugs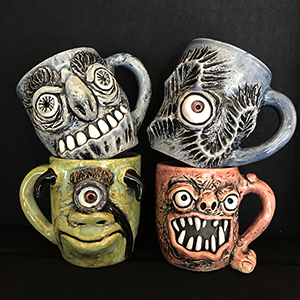 A collection of miniature mugs

Click for more photos and information
---
2020 Snowcreatures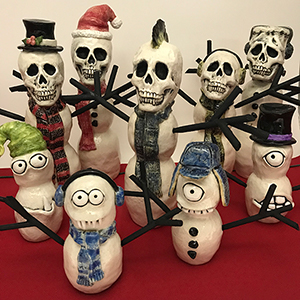 Snow Creature Sculptures

Click for more photos and information
---
Plant Monster Containers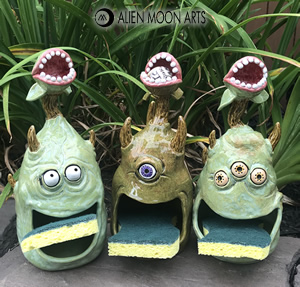 Plant Monster sponge holder / candy container

Click for more photos and information
---
Trippy Mushroom Man Jug and shot glass set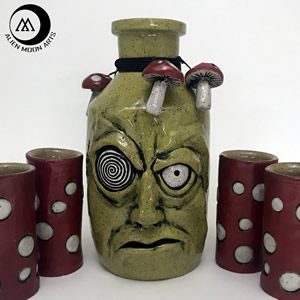 Trippy Mushroom Man Jug and set of four shot glasses

Click for more photos and information
---
Split Face Jug and shot glass set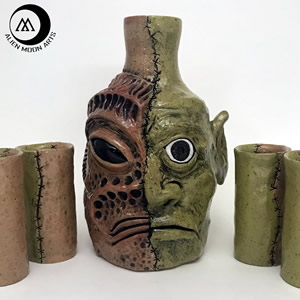 Split Face Jug and set of four shot glasses

Click for more photos and information
---
Face Hugger Jug and shot glass set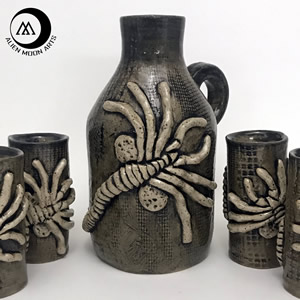 Face Hugger Jug and set of four shot glasses

Click for more photos and information
---
Ochre Monster Jug and shot glass set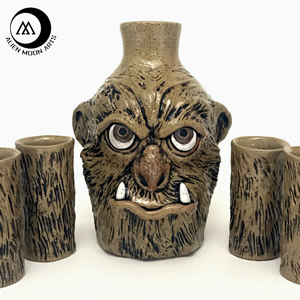 Ochre Monster Jug and set of four shot glasses

Click for more photos and information
---
Gruesome Twosome Salt & Pepper Shaker Set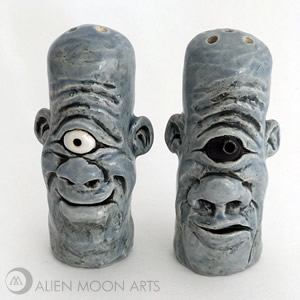 A boxed cyclops salt and pepper set

Click for more photos and information
---
Gruesome Twosome Salt & Pepper Shaker Set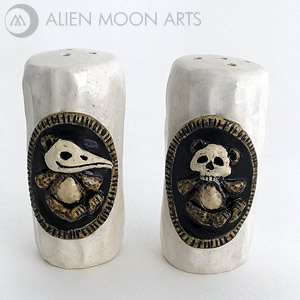 A boxed teddy bear salt and pepper set

Click for more photos and information
---
Clown Shot Glass with purple bow tie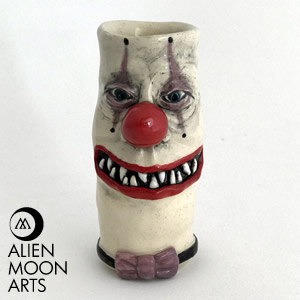 A 4" tall stoneware clown shot glass

Click for more photos and information
---
Studio News

2022-06-14 - Etsy Store
The Etsy shop will be restocked for Darksome's "Summer Darkness" Art and Craft Virtual Market July 29-31, 2022.


2022-06-13 - 2022 Events
I've added several upcoming events for the Fall, looking forward to some repeat and new shows!


2022-01-05 - Thank you
Thank you everyone for stopping by and your interest in my work. Unfortunately I cannot take on any custom orders right now as I prepare my new items for the 2022 show season!


Go to: