Commissions
Best Dressed Pug in Pink 2013 Trophies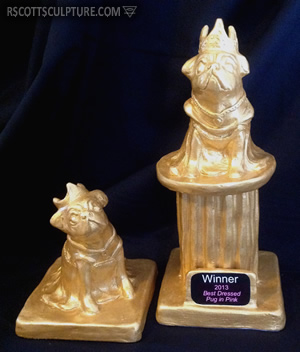 Custom trophies for the Pugs for Pinky foundation's 2nd annual "Best Dressed Pug in Pink"
---
Pugs for Pinky Plaque and Figures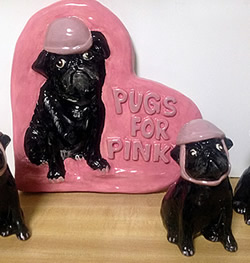 Items to benefit the Pugs for Pinky Foundation
---
Christmas Ornaments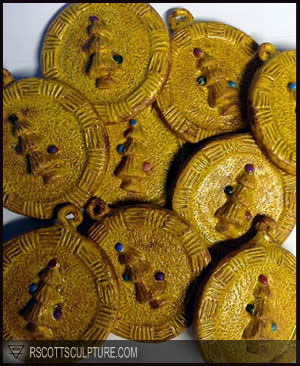 Christmas Ornaments
---
Pugs for Pinky 2012 Ornaments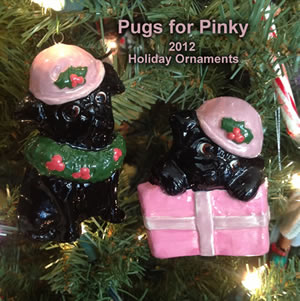 Two wonderful additions to the Pugs for Pinky Collection
---
Studio News

2019-01-05 - 2019 Events
Happy New Year!
I've added shows for 2019 and am looking into adding a few more soon: Events & Shows


2018-11-11 - Website Name Change
You are in the right place! Formerly "R Scott Sculpture", I have changed business names to ALIEN MOON ARTS.


2018-09-12 - Chester 2018 - Thank you!
Thank you for coming out to the Chester Craft Fair this past Saturday. It was nice to see so many familiar faces. Hard to believe this was our 7th year there!


Go to: