Recent Works
Dryads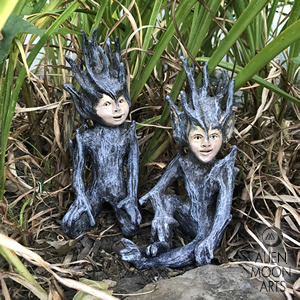 Two dryad sculptures

Click for more photos and information
---
Pair of Cyclops Mugs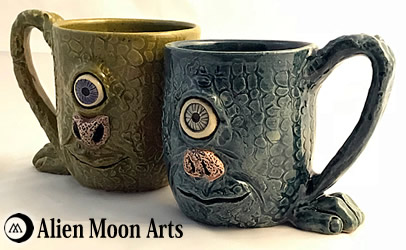 Cyclops Mugs with sculpted handles

Click for more photos and information
---
Psychedelic Mushroom
Whoaaa duuuude

Click for more photos and information
---
Sleeping Elf with Wings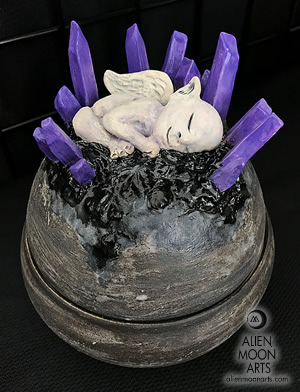 Lidded container with sleeping elf

Click for more photos and information
---
Anglerfish candy containers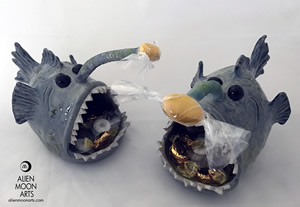 Candy containers

Click for more photos and information
---
Organic Vase
A large organic vase

Click for more photos and information
---
Seamonster Decanter Set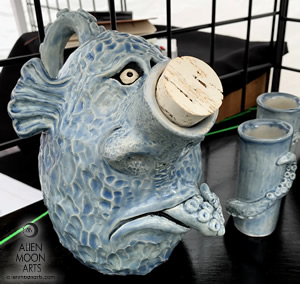 decanter set

Click for more photos and information
---
Cyclops Decanter Set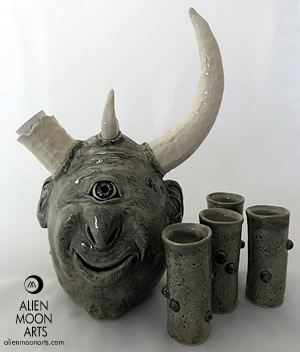 decanter set

Click for more photos and information
---
Crystal Sleeper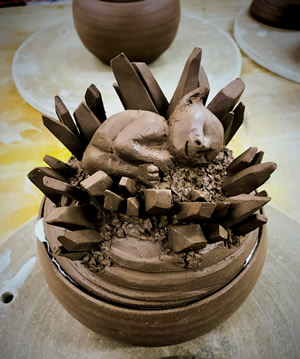 Creature sleeping in crystal nest

Click for more photos and information
---
Mugs!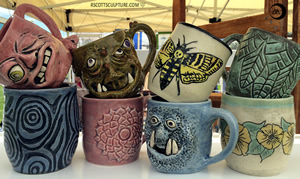 A selection of hand made mugs

Click for more photos and information
---
Studio News

2019-01-05 - 2019 Events
Happy New Year!
I've added shows for 2019 and am looking into adding a few more soon: Events & Shows


2018-11-11 - Website Name Change
You are in the right place! Formerly "R Scott Sculpture", I have changed business names to ALIEN MOON ARTS.


2018-09-12 - Chester 2018 - Thank you!
Thank you for coming out to the Chester Craft Fair this past Saturday. It was nice to see so many familiar faces. Hard to believe this was our 7th year there!


Go to: